October is a very busy time in our house.
We have two daughters that had the same due date four years apart. One arrived late the other early.
This month I've been busy with my fall handbag line, stocking up for the holidays, custom orders and birthday planning.
I want to start this recap or week in review with a short story. As often as I can, I try to teach my daughters how wonderful it is to give than to receive. That we are so blessed and that it is important that we help others because we can. So this year both of my daughters have decided to forgo their birthday presents from friends and instead raise money for Shriner's Hospitals for Children.
Before the day arrived we talked enough about it that the 4-year old didn't even notice. She was not bombarded with presents from her family either. We'll sit down tomorrow when we write a note to the hospital and at home we will share the story of the family who inspired us to select this charity. A family who is always doing for others and has had their fair share of trials and tribulations. You can read about how amazing they are on Lisa's blog.
As a special thank you to her friends, along with the thank you notes (only because I ran out of time before the party) I made snack bags for all her friends. And love the idea of giving a handmade eco-friendly gift to say thank you for helping us raise money for children.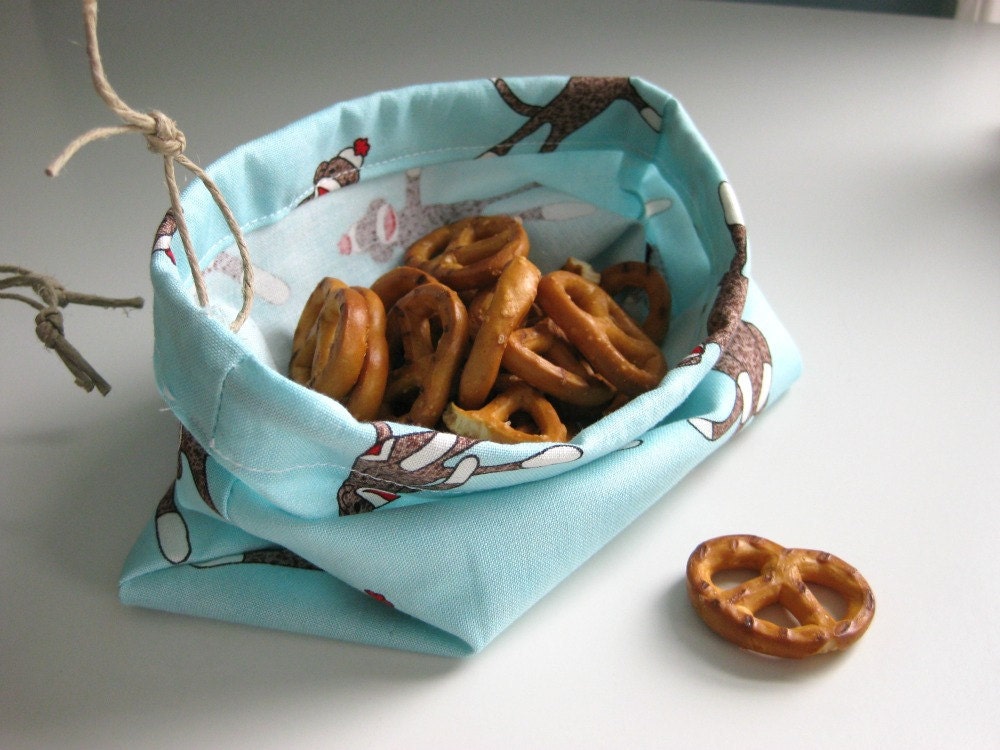 In addition to the snack bags as a custom listing in my shop, I've also been very busy with my Fall 2011 Handbag Line. I have already added several brightly colored handbags, wool and tweeds! So be sure to check them out in my Etsy shop!
I haven't spoken much about them but I've also been working on several great custom orders.
This order came in for two burlap mini totes with a monogram. I wasn't sure how I was going to monogram burlap but I love the mono on the button. I think it is super sweet and has a cute southern feel.
This order came from my 7-year-old daughter from her friend. It was her friends birthday and she requested a handbag. The order arrived to me on a scrap of paper left on my studio desk. It was the sweetest thing ever.
I've made great progress on my inventory for the holidays. I've added many zipper pouches in sets of 3 at a reduced price. Instead of $8 plus shipping, all three are $20 and you only pay for shipping for one. These are great to keep on hand for gifts, gift cards, thank you gifts or to organize your handbag instead of using plastic baggies for all your small items that fall to the bottom of your handbag.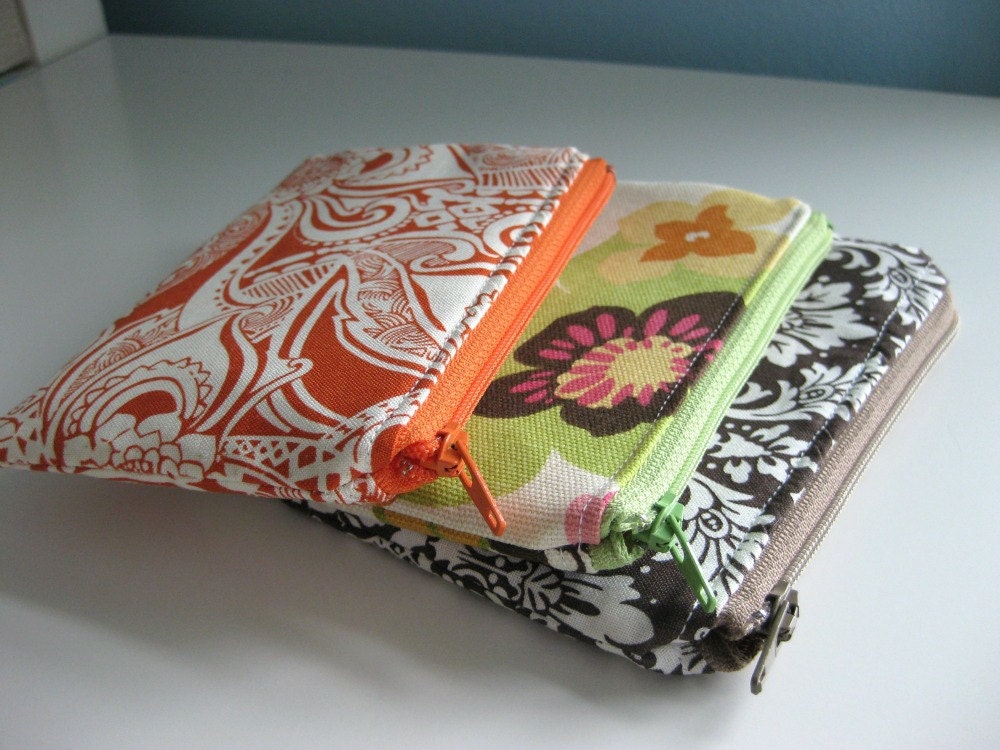 I've also added some wine gift bags, more custom mom planners in some fabulous colors and oh so much more! As I mentioned it has been busy, so I am sorry I haven't been keeping up with my blogging. I've been so excited to get working after a long summer of construction on our home, both girls running around my studio even with the help of a sitter…lol. All I can say is I don't know how I do it. :)
Hopefully I will stay on top of my blogging and try to get another article written for my Etsy Team blog too.
Until then…peace, love and happiness, Jen xoxo